Tuning Lumma design X6 (E71) CLR X 650 Lumma M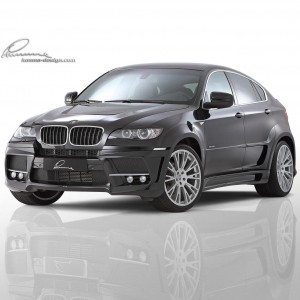 Show all
Tuning LUMMA CLR X 6 R
By first sight the LUMMA CLR X 650 M signalizes pure sportiness and elegance. The front spoiler bumper with its large scaled air intakes and integrated daytime running lights, underlines the sportive appearance.
The elegant and sportive line continues by modified side skirts with wheel arch extensions and the door panels. The hood made of the high-tech-material carbon contributes to the weight-optimization of the car. The rear of the CLR X 650 M is modifi ed by the exclusive and unique designed rear bumper with diffuser, as well as a perfect matching rear exhaust with 4x100 mm tail pipes.
With the new LUMMA Design sport rims, for example with the LUMMA CLR 22 and other variants, there are no limits to your individuality..
Gallery modifications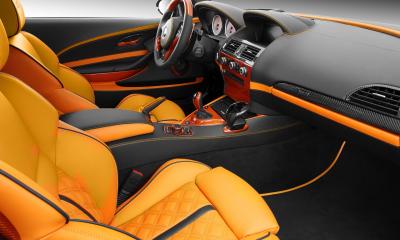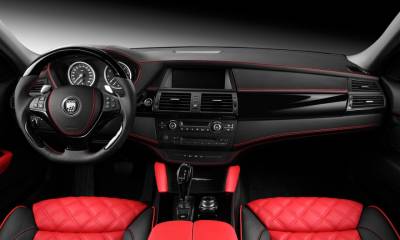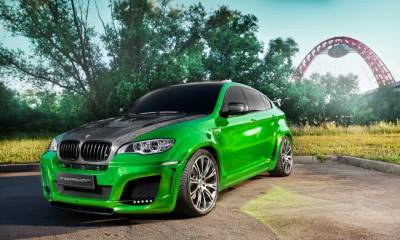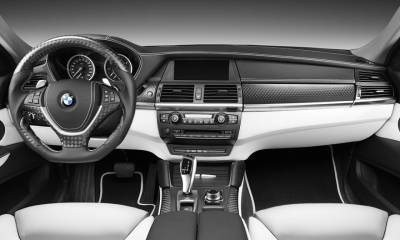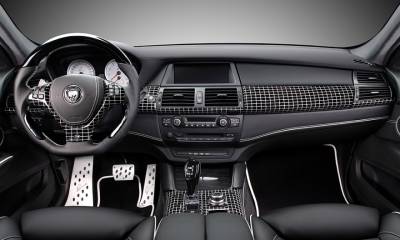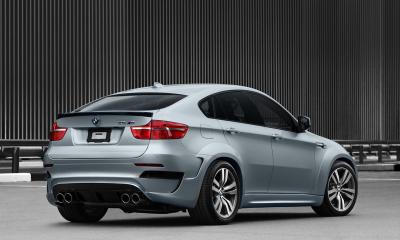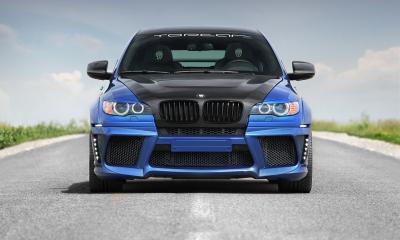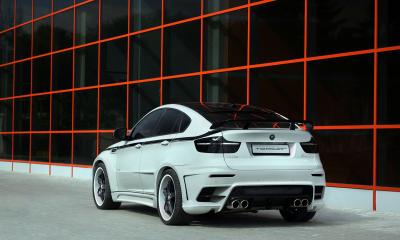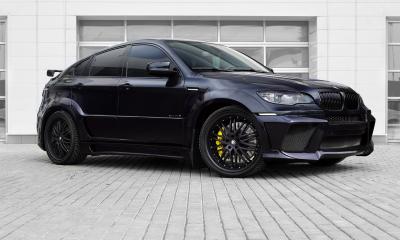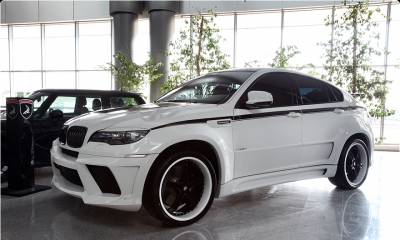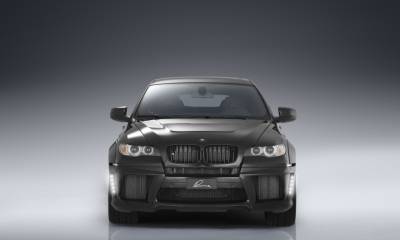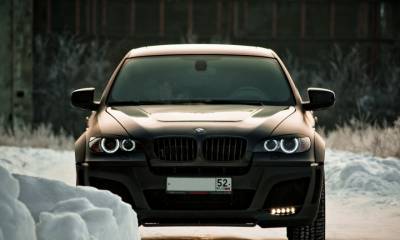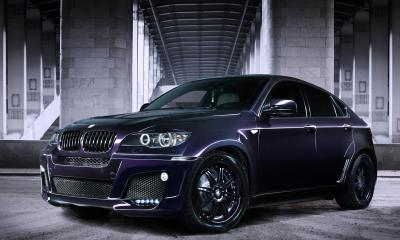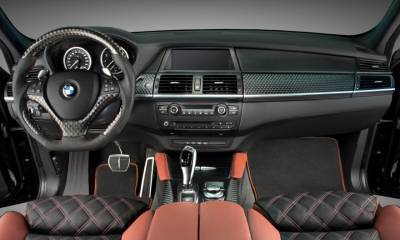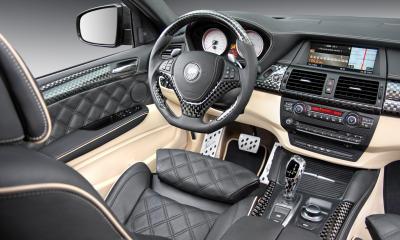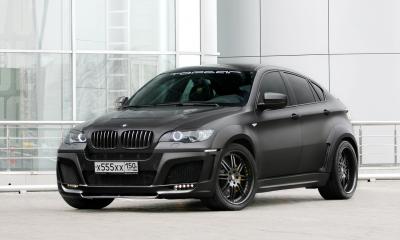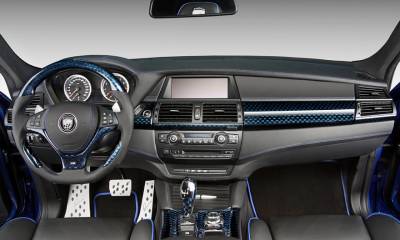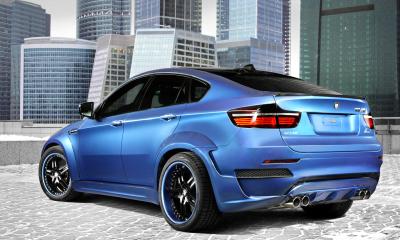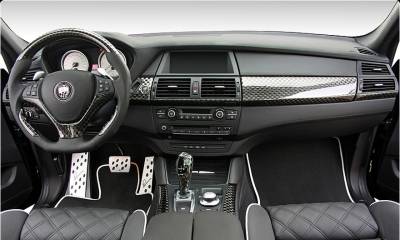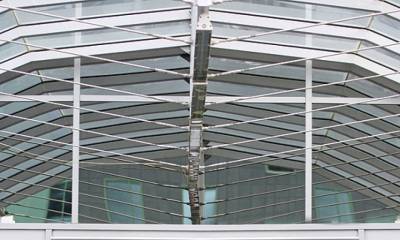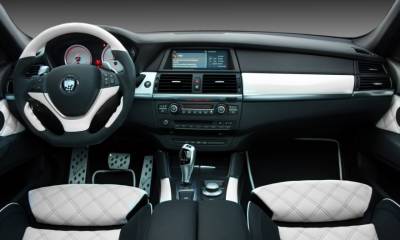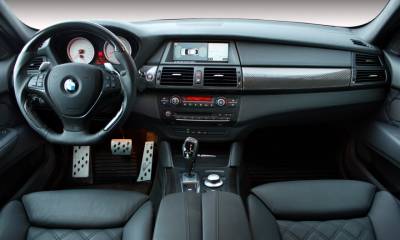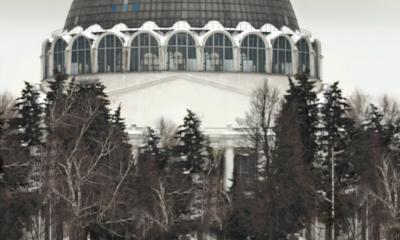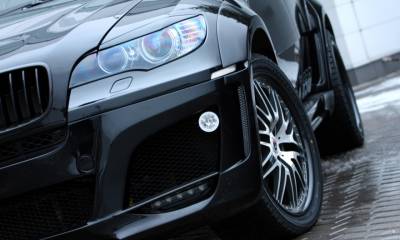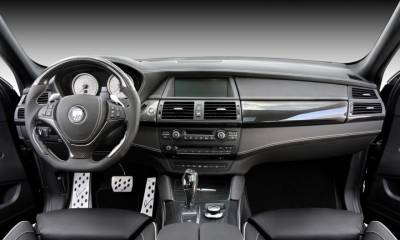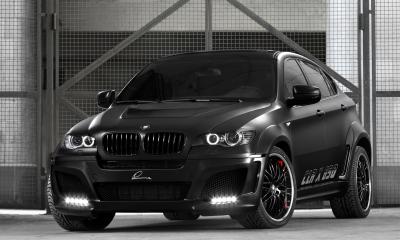 Price list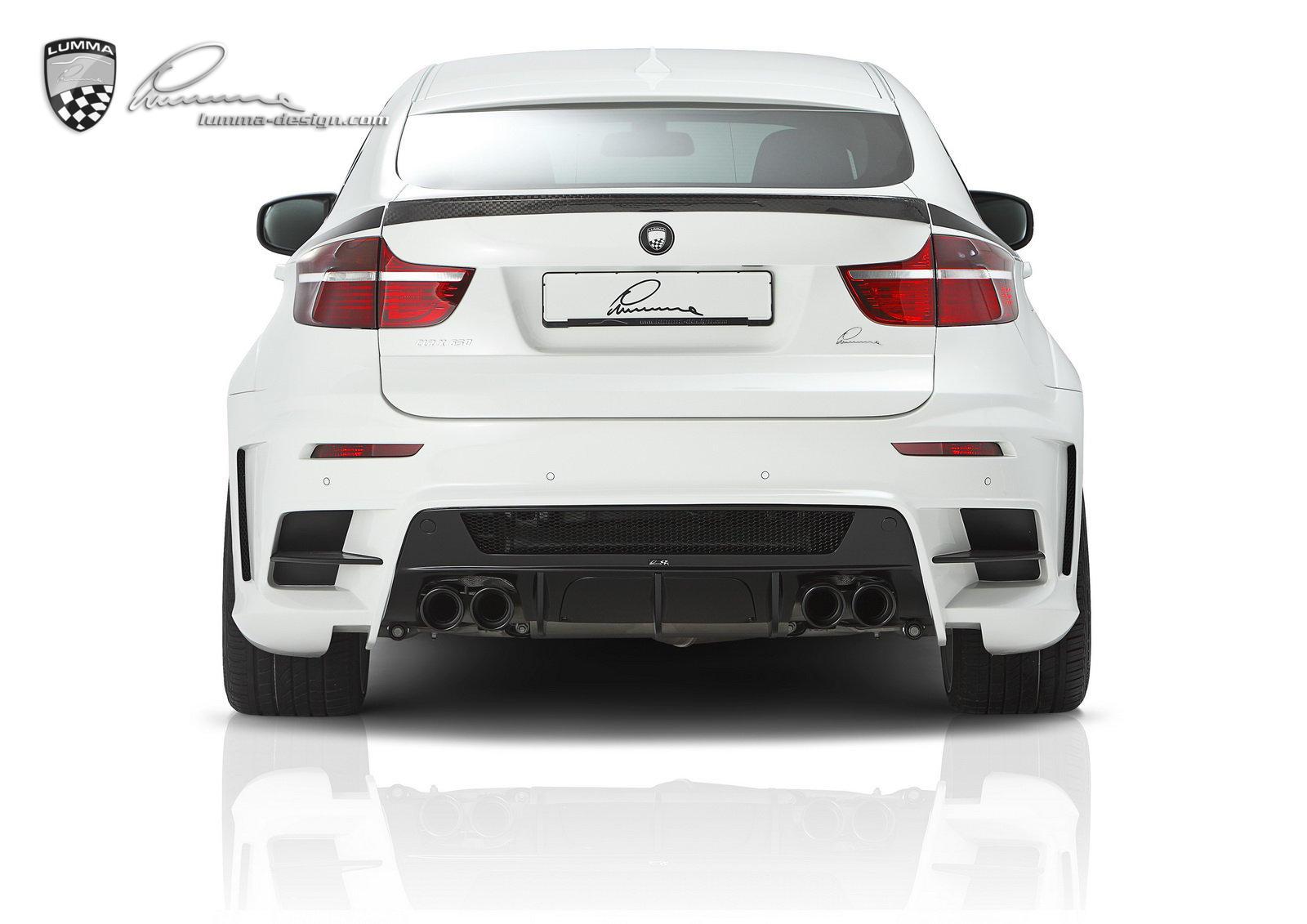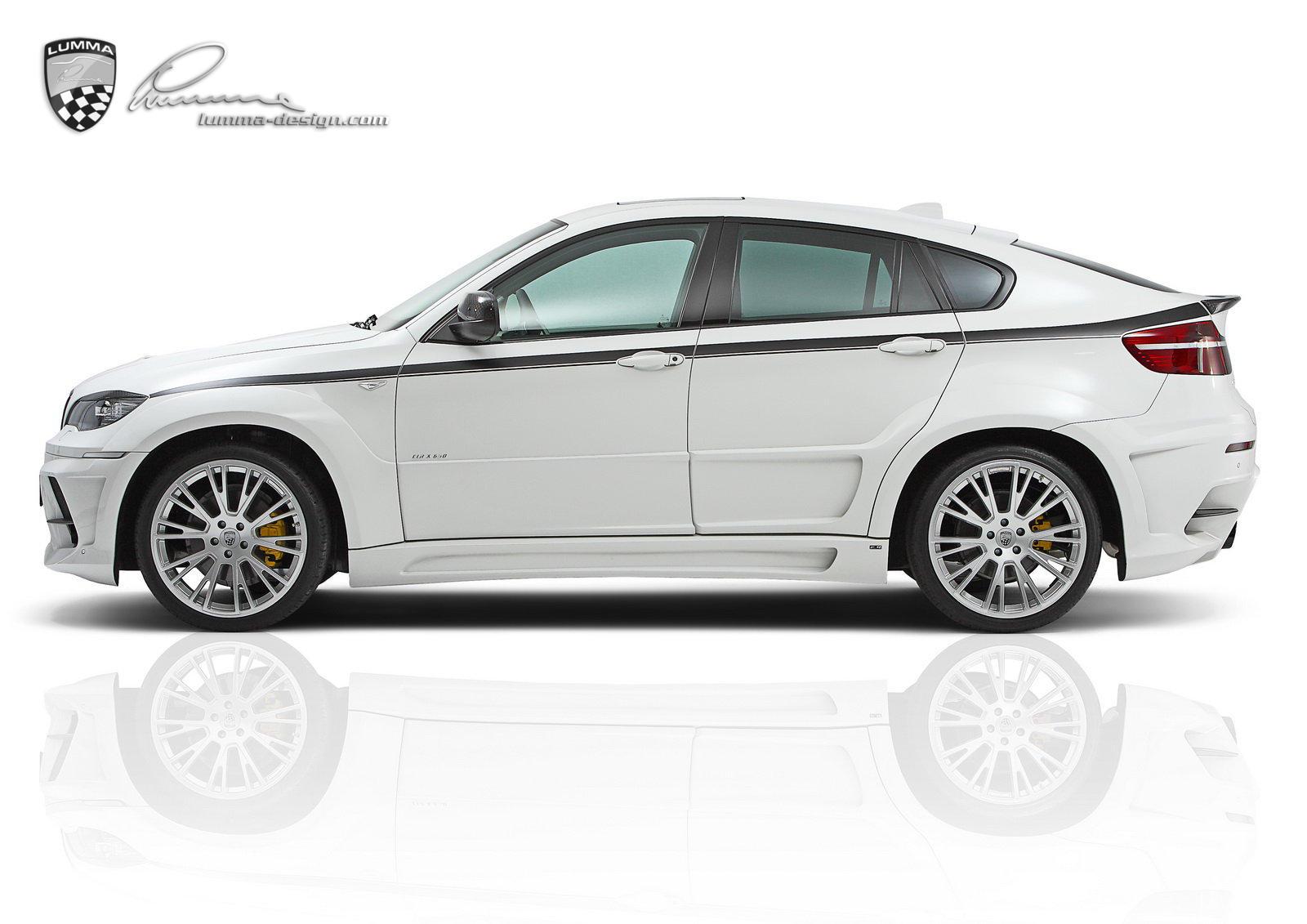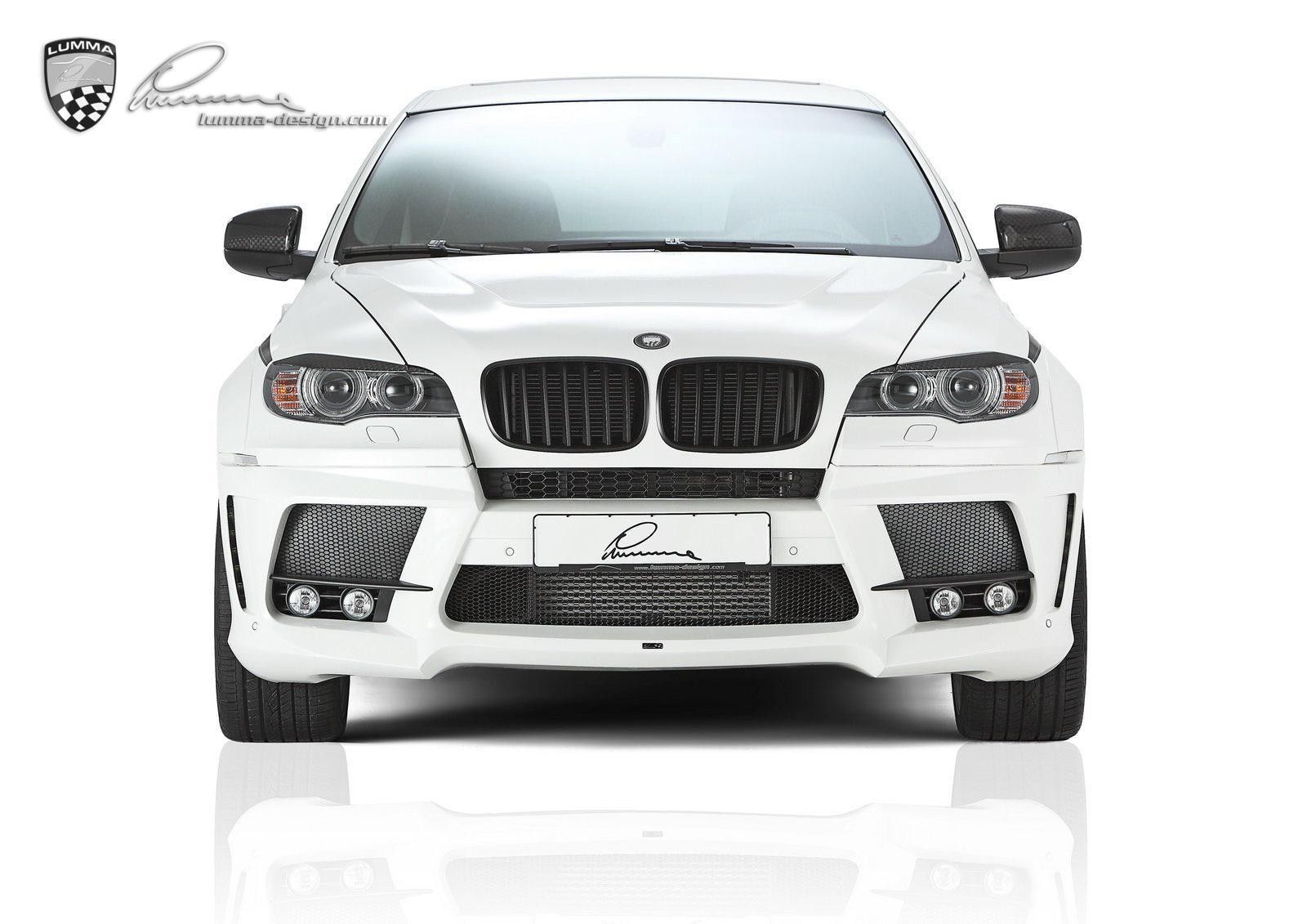 Title
Unit price
Body Kit without Carbon Parts €

24,827.00

Body Kit with Carbon Parts €

30,688.00

External parts
The body kit LUMMA CLR X 650 M including: - front bumper - Wheel arch extensions front - Wheel arch extensions rear - Side skirts - Rear bumper - Cover plate with air intake rear doors - Covers for the front doors
11 350

.00 €

Hood LUMMA Sport (paintable)
3 550

.00 €

Covers for lights (cilia)
320

.00 €

Rear spoiler M-execution
429

.00 €

Strap on the trunk lid
350

.00 €

Rear diffuser with vertical fin
395

.00 €

Decorative frame for side indicator M
349

.00 €

Built-in parking lights LED-technologies
650

.00 €

Tinted taillights
400

.00 €

Bits exhaust polished rings
1 580

.00 €

The grille hood (nostrils), black lacquer
300

.00 €

Set of spacers
615

.00 €

Set of emblems
39

.00 €

Installation and painting
4 500

.00 €

Additional options
The spoiler on the trunk lid (Kevlar) GT version
1 500

.00 €

Spoiler (lip) in the front bumper (Kevlar) GT version
600

.00 €

Set pedals and footrest with logo LUMMA aluminum
500

.00 €

The front door sill aluminum backlit CLR X 650 M
650

.00 €

Complete mat with LUMMA logo
500

.00 €

Carpet in the luggage compartment, with LUMMA logo
350

.00 €

Dashboard individual colors with LUMMA logo
600

.00 €

Lighting boarding-disembarking thresholds (4 LED-bulb on each side)
650

.00 €

Carbon exterior parts
Rear spoiler M-performance carbon
1 100

.00 €

Rear wing (large)
2 500

.00 €

The original M- carbon exterior mirror housing, the right and left
1 290

.00 €

Carbon exterior moldings Glass moldings and lower side windows
3 950

.00 €

Carbon pads on the rack doors
2 000

.00 €

Carbon fiber door handles front + rear
2 000

.00 €

Carbon Drive front air intakes
650

.00 €

Hood LUMMA Sport (Carbon)
4 950

.00 €

Chassis, wheels
Sport springs for X6 M with air suspension
395

.00 €

Sports disc VI NEW !! 11x23 Composite rims on the front axle, the central part forged rim of stainless steel
1 690

.00 €

Sports disc VI NEW !! 12x23 Composite rims on the rear axle, the central part forged rim of stainless steel
1 790

.00 €

Set of wheels Racing VI NEW front 11x23, 12x23 rear tires front and rear 315 / 25-23
9 274

.00 €

The increase in power
Increased productivity X 6 M 650 hp (478 kW) with 6.250 1 / min Torque 830 Nm with 2.500 1 / min for the engine (power kit) includes: control device of the engine with the updated system optimization. Without catalysts (2 receiver pipe catalyst). Export version without TÜV.
6 950

.00 €

Setting
1 650

.00 €

Module GPM (Gas pedal Power Module) for better sensitivity of the accelerator pedal
1 500

.00 €

Exhaust system
Sports exhaust system (4 pipes), a super sound system with valves, 4 x 100 mm
3 750

.00 €

Installing the exhaust system
295

.00 €

Other
Flannel protective cover, red, logo LUMMA, made specifically for the LUMMA CLR X 650 M
550

.00 €

Keychain
19

.00 €

Silver Lace
4

.00 €

Black lace
4

.00 €