Tuning Porsche Panamera GTR Edition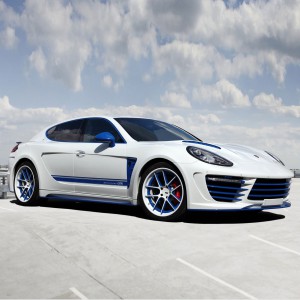 Show all
Tuning Porsche Panamera GTR Edition 2014
At the moment Porsche Panamera GTR Edition was very popular among connoisseurs of exclusive and luxury tuning-cars. The company has released 15 unique vehicles. And at the moment in TOPCAR released an updated version of GTR Edition created for the new Porsche Panamera 2014 model year. TOPCAR believe that this should increase interest among the fans of unique cars and get new orders from customers.
GTR Edition - it is a large-scale tuning program for the Porsche Panamera from the company TOPCAR. Installing aerodynamic kit includes replacement of almost all external elements: front and rear bumpers, hood, front and rear wings, sills, doors. All power elements monocoque and doors remain intact, but the appearance of the car changes cardinally.
When installing the kit uses a special technology splicing carbon elements with metal base body of the car. As a result, we get better aerodynamics and aesthetically correct contours and shapes that were designed TOPCAR specialists in the design stage. All elements of the aerodynamic kit made of carbon fiber and Kevlar technology vacuum forming, so the car is perfect, not only in terms of design, but also the production technology.
Tuning is not limited to the installation of body kit. New car interiors according to the preferences of a particular client - this is the best continuation of car tuning.. Working with mechanical parts include an increase in engine power, replacing the brake and exhaust systems. There are several programs to increase engine power up to 700 hp. The logical conclusion of an image are car rims. The company recommends TOPCAR ultralight forged wheels ADV.1 Wheels.
Gallery modifications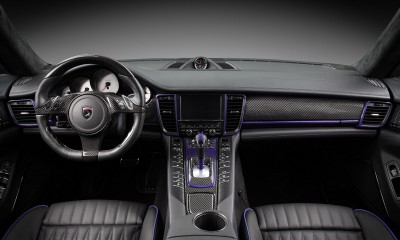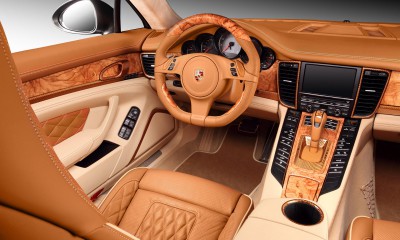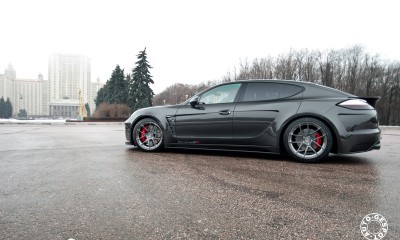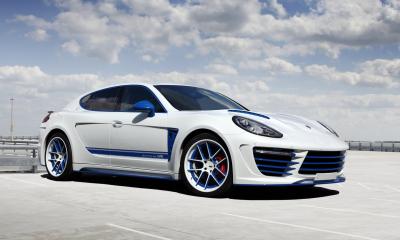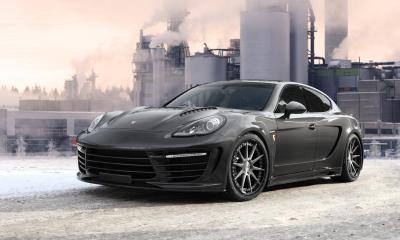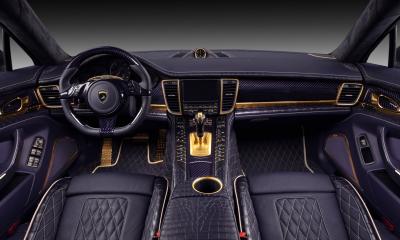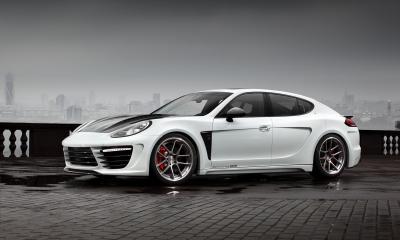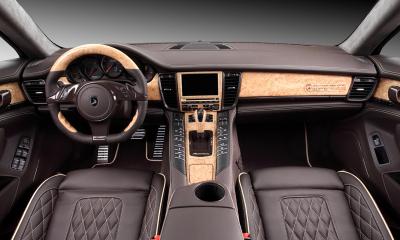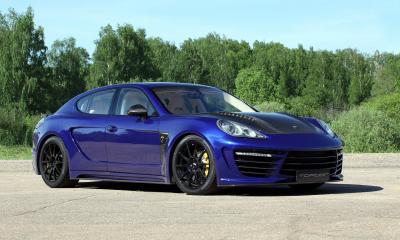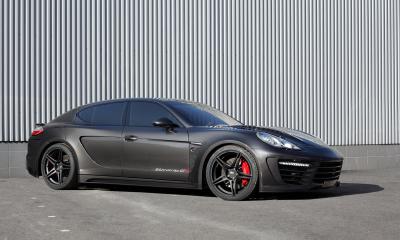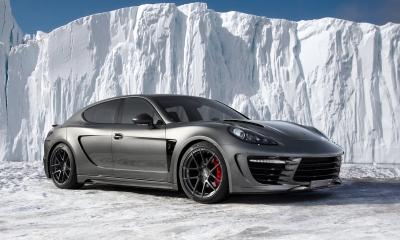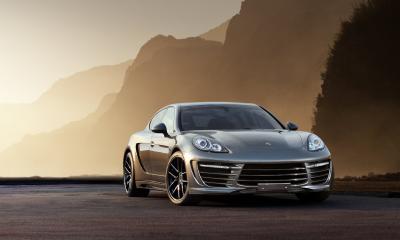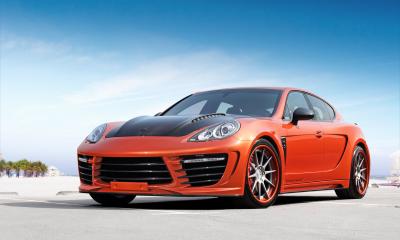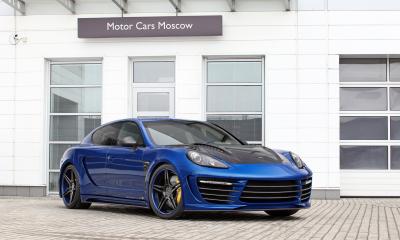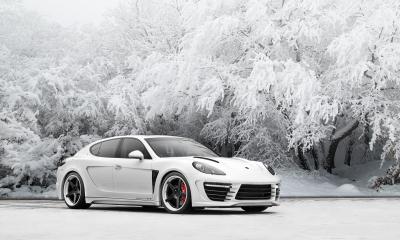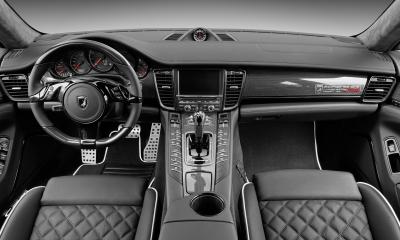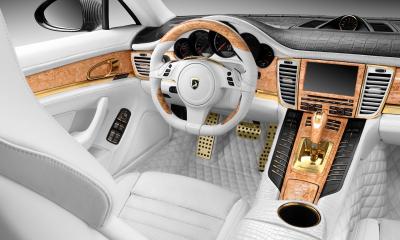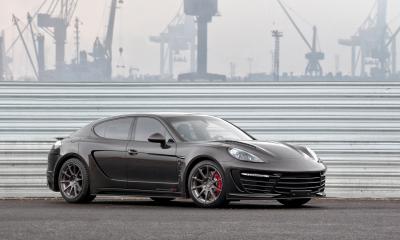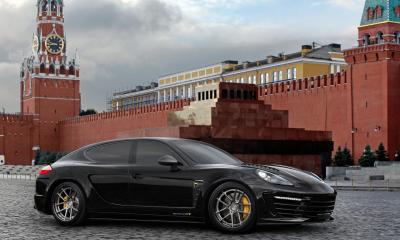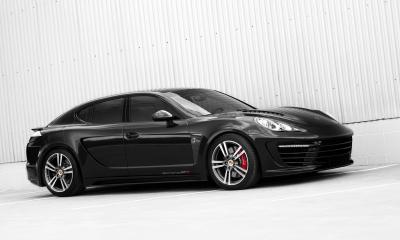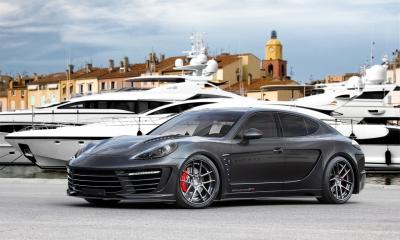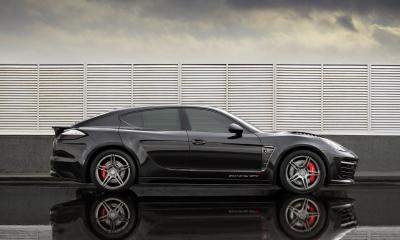 Price list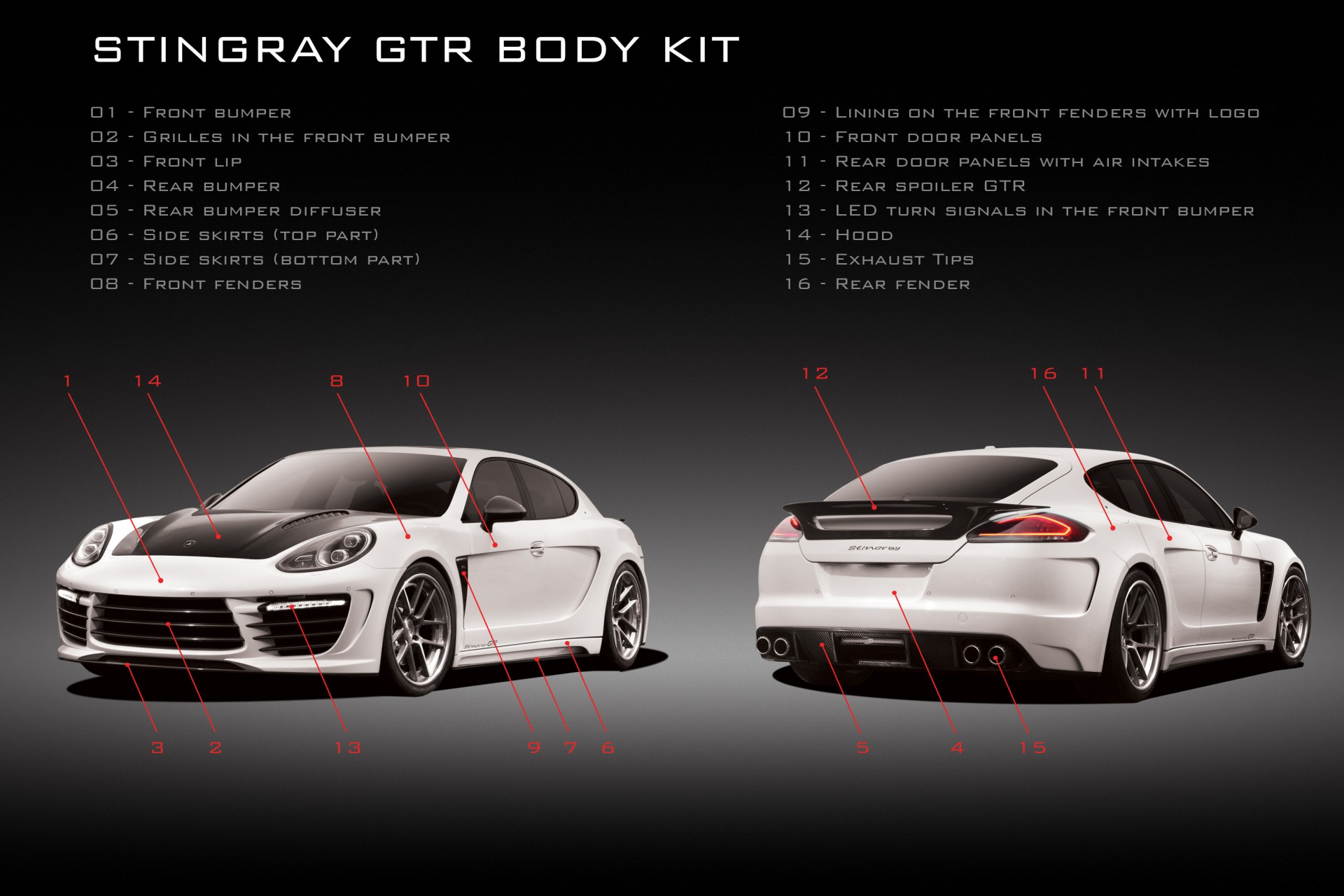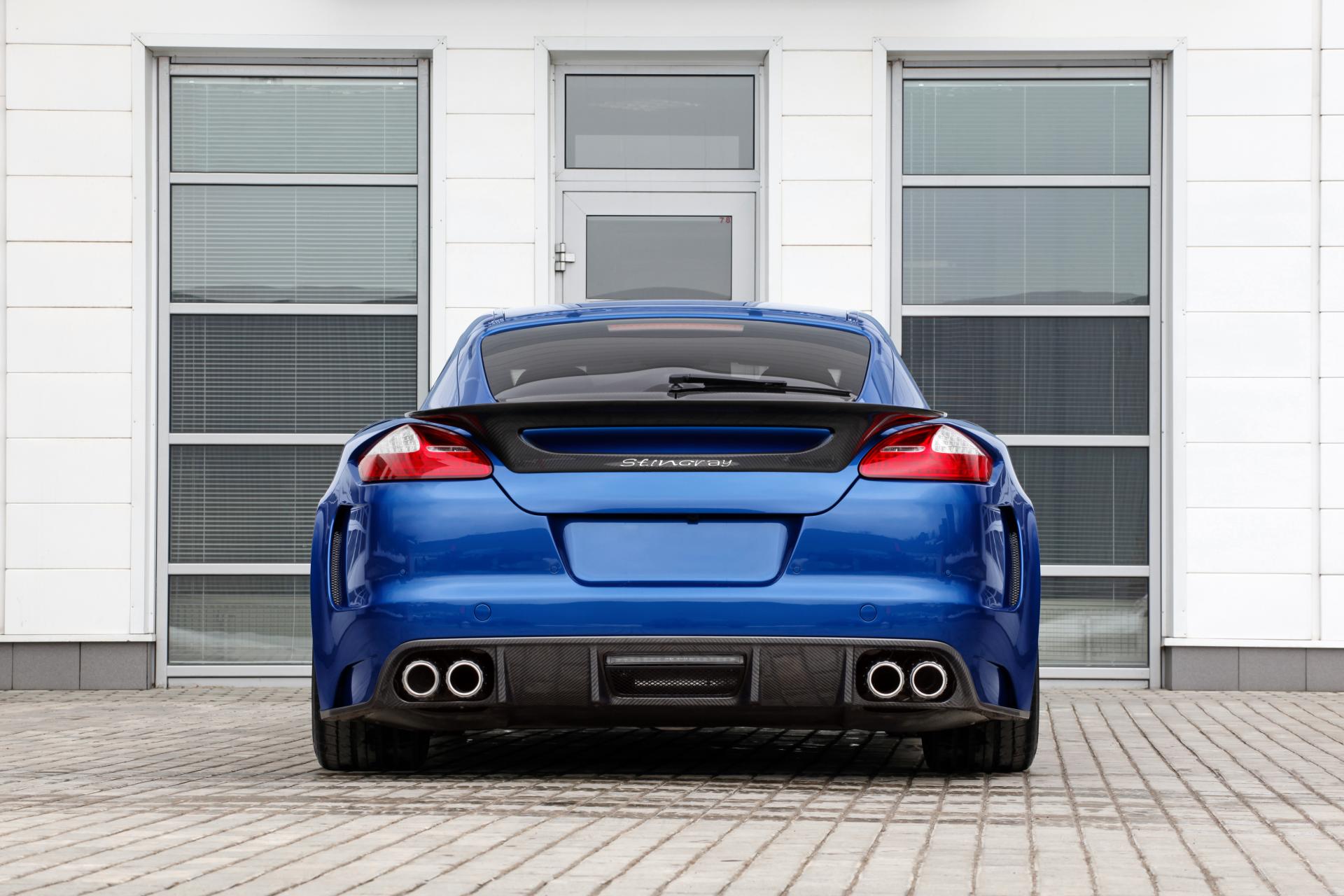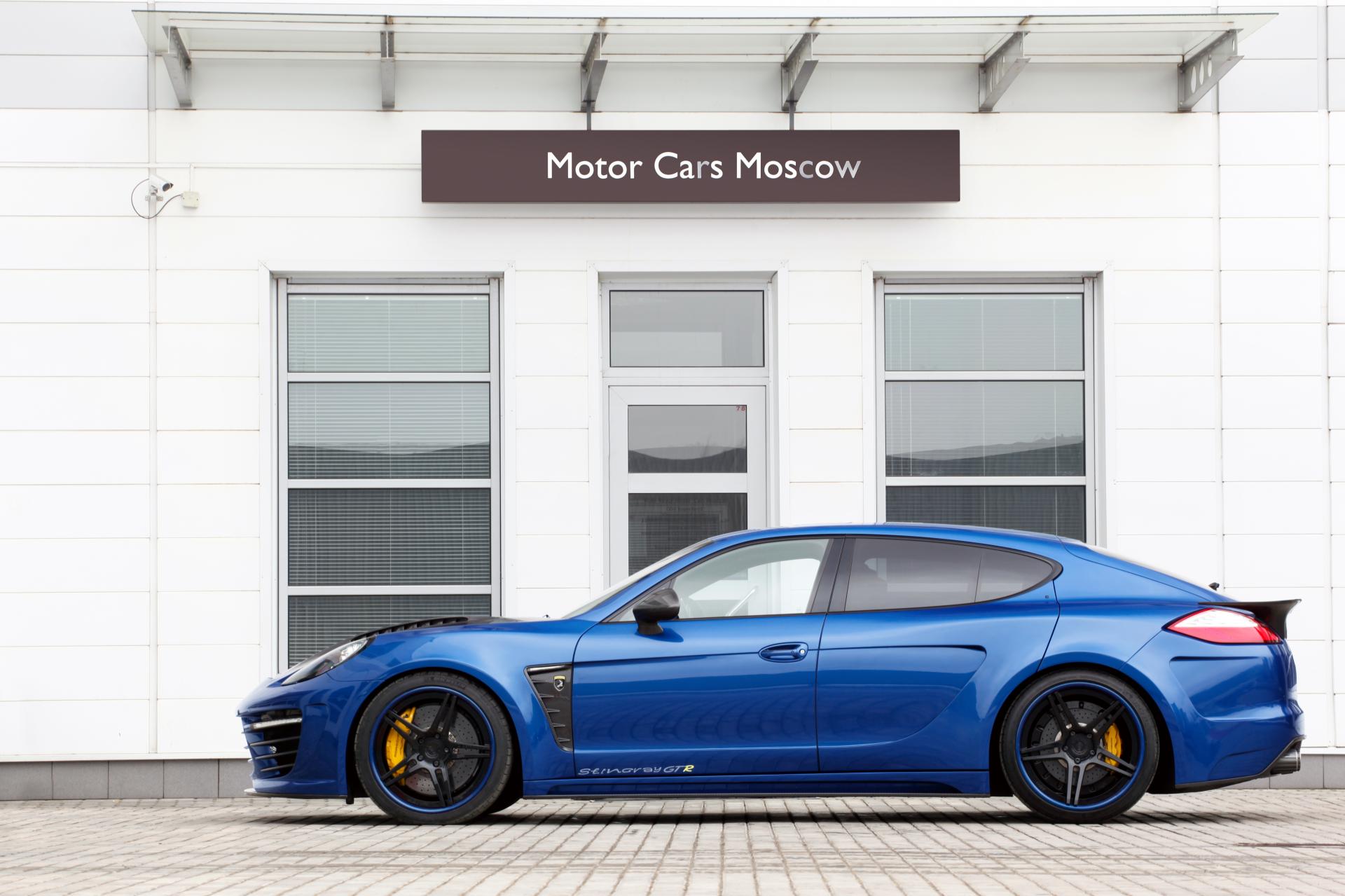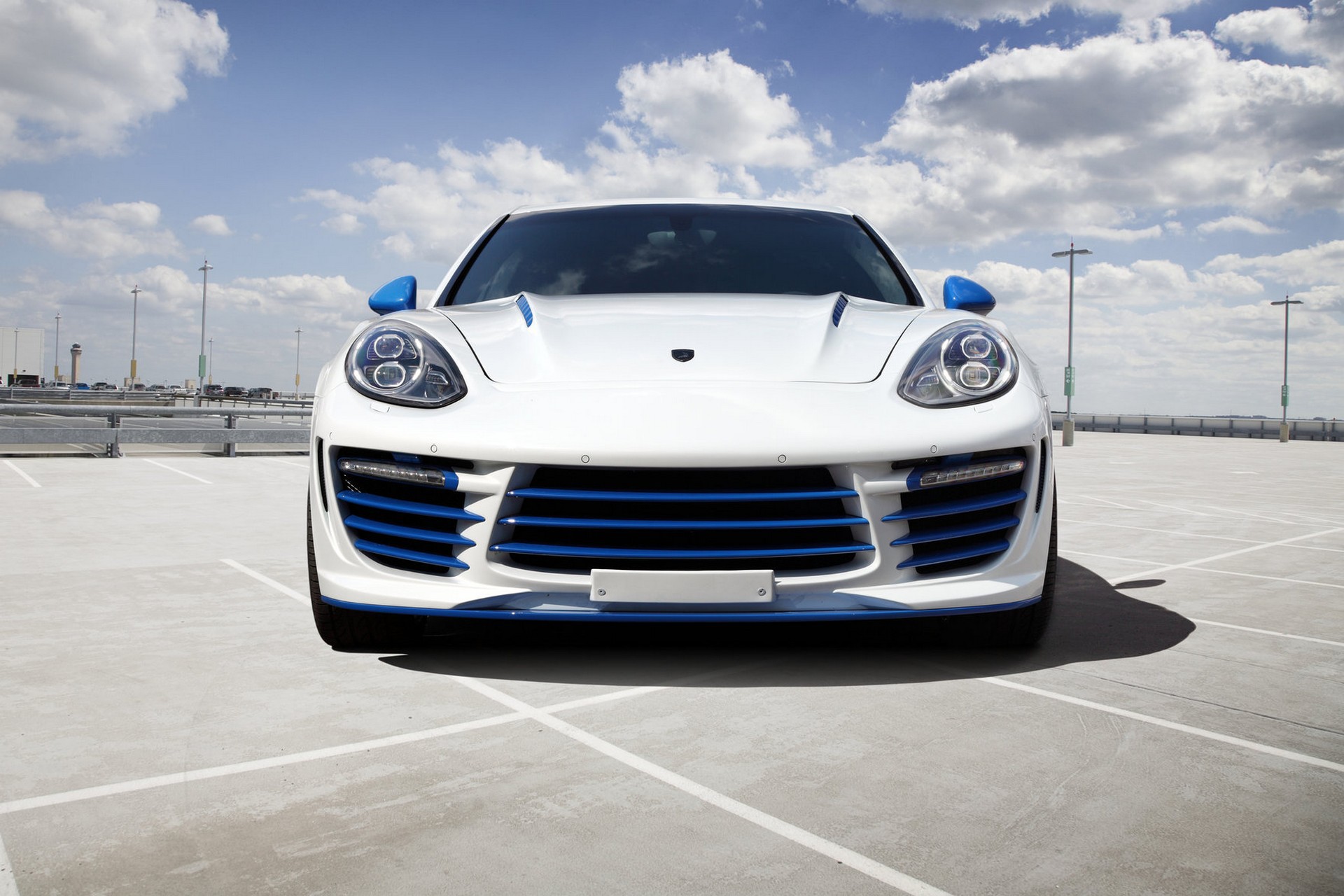 Title
Unit price
Body Kit without Carbon Parts €

40,700.00

Body Kit with Carbon Parts €

47,150.00

Panamera Stingray GTR
Front bumper
3 400

.00 €

Grilles in the front bumper
500

.00 €

Front lip
750

.00 €

Rear bumper
3 180

.00 €

Rear bumper diffuser
1 550

.00 €

Side skirts (top part)
2 500

.00 €

Side skirts (bottom part)
1 000

.00 €

Front fenders
4 200

.00 €

Lining on the front fenders with logo TopCar
1 000

.00 €

Door panels in the front door
1 000

.00 €

Door panels with air duct in the rear door
3 000

.00 €

Rear spoiler GTR
2 500

.00 €

LED turn signals in the front bumper, front wings
1 000

.00 €

Hood
3 000

.00 €

Exhaust Tips
1 500

.00 €

Rear fender
2 000

.00 €

Button door opening
1 000

.00 €

Tank hatch GT
500

.00 €

Set of logos TopCar
120

.00 €

The adaptation of the optics and other
1 500

.00 €

Car parts assembly
4 200

.00 €

Lacquer finish
5 800

.00 €

Wheel Spacers
615

.00 €

Carbon parts
Lining on the front fenders with logo TopCar, Carbon
1 500

.00 €

Rear bumper diffuser, Carbon
2 750

.00 €

Front lip, Carbon
1 500

.00 €

Side skirts, bottom part, Carbon
2 500

.00 €

Grilles in the front bumper, Carbon
2 000

.00 €

Lining on the rear-view mirror, Carbon
1 500

.00 €

Rear spoiler GTR, Carbon
3 500

.00 €

Above the number pad, Carbon
310

.00 €

Spreading rear spoiler, Carbon
1 150

.00 €

Hood, Carbon
5 000

.00 €

Glass side moldings, Carbon
4 000

.00 €

Gills hood, Carbon
500

.00 €

Additional options
Glass side moldings black lacquer
650

.00 €

Tinted taillights
400

.00 €

Set of logos TopCar
120

.00 €

Aluminium pedal set, consisting of gas-, brake pedal and footrest
500

.00 €

Bootmat with logo TopCar
500

.00 €