Tuning Porsche 992 turbo(s) light pack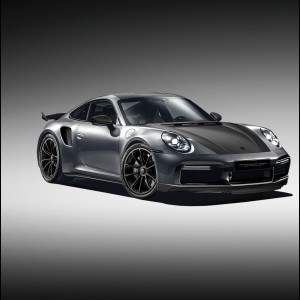 Show all
We are pleased to present you our new aerodynamic body kit for the Porsche 992 - Stinger Light Pack. Set of separate carbon fiber elements that are designed to add exclusivity to the car and emphasize its sporty character with accents.
The kit consists of the following items: front bumper lip, side aerodynamic bumper inserts, hood, side skirts, rear fender air intakes, side mirrors, roof, side air ducts of the rear bumper, rear bumper diffuser, Stinger strap, engine cover with air vents and rear spoiler.
In addition, the aerodynamic package can be supplemented with ultra-light TopCar Design forged wheels, as well as an Akrapovic sports exhaust system.
Together, this allows you to build an amazing tuning project based on the Porsche 992, which will delight not only the owner, but also impress others!
The advantage of the Light package is that you can selectively order only those elements of the kit that you like the most. Also, all parts are very easy to install on the basis of an authorized dealer or in a regular car service. Each carbon element is made from high-quality fiber by vacuum forming, and also goes through several stages of quality control. We have extensive experience in the delivery of aerodynamic body kits around the world and guarantee its safety during the delivery process.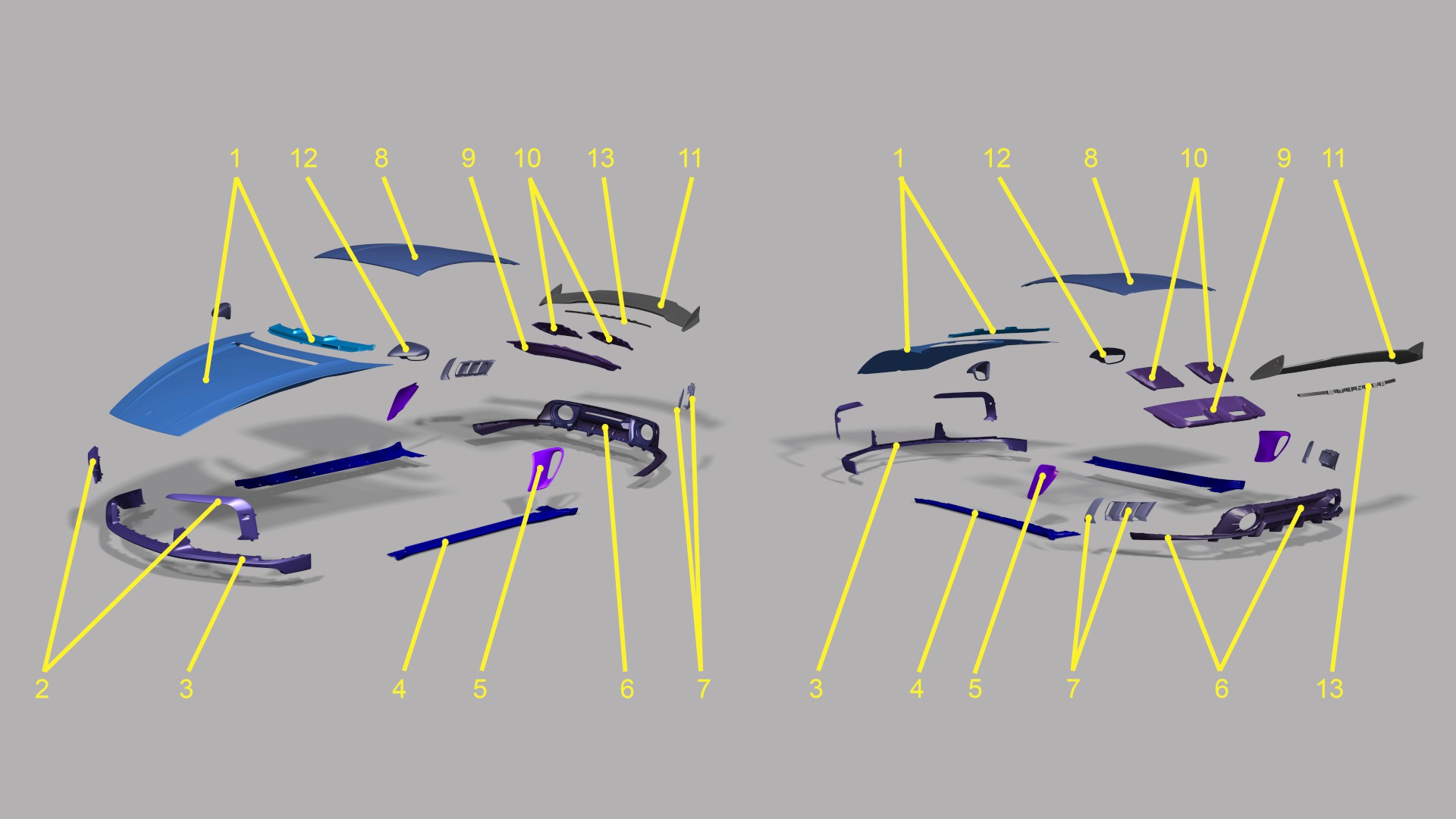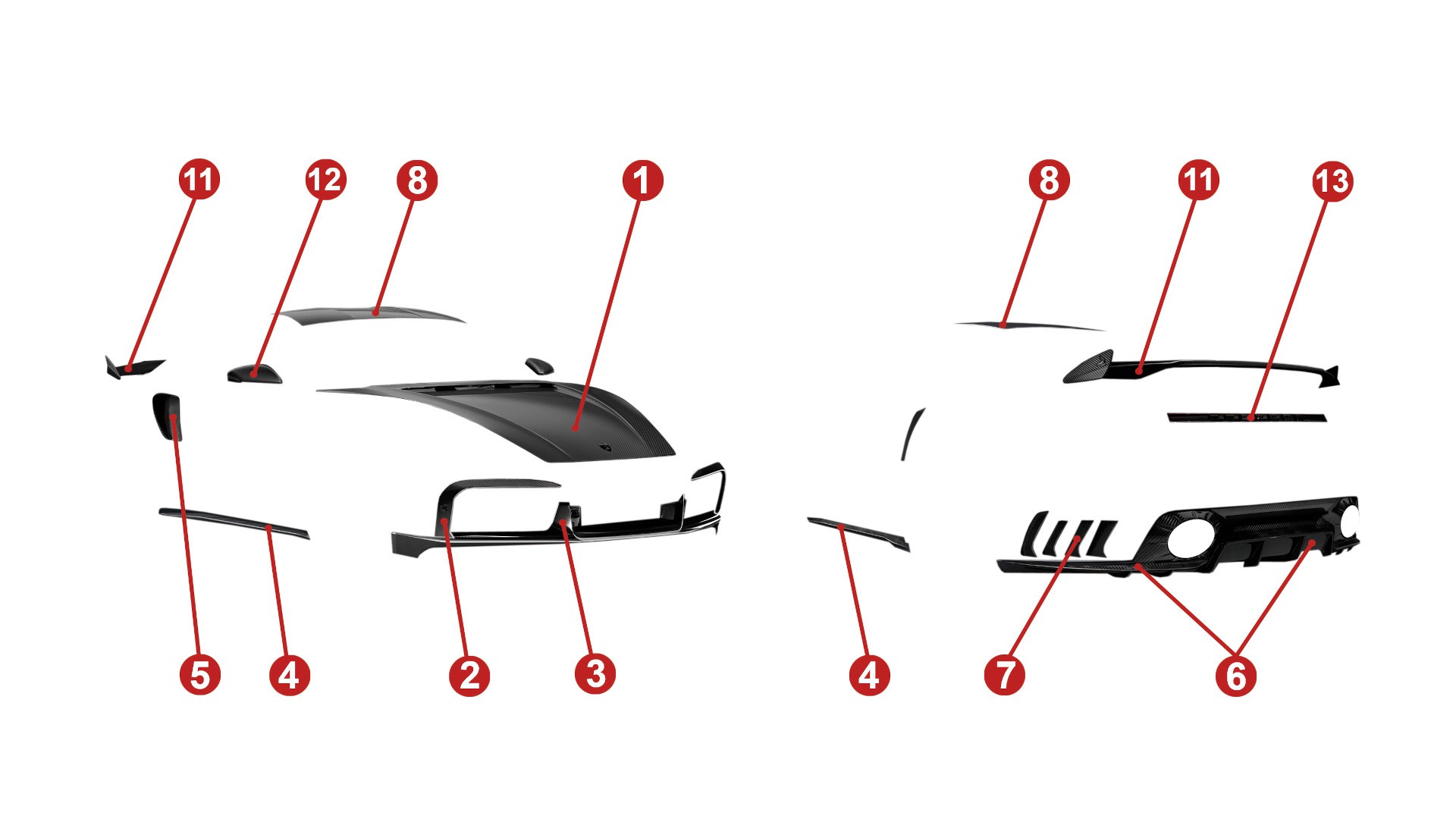 Title
Unit price
Porsche 992 light pack
1. Hood, Visible carbon
6 500

.00 €

1.1 Hood, Primed carbon (for painting)
5 000

.00 €

2. Side inserts of the front bumper 2 pcs, Visible carbon
600

.00 €

3.1 Lip of the front bumper, Visible carbon
1 800

.00 €

3.2. Lip of the front bumper - Sport Pack, Visible carbon
1 800

.00 €

4. Side skirts, 4 pcs, Visible carbon
3 550

.00 €

5. Air intakes of the rear fenders, 2 pcs, Visible carbon
1 500

.00 €

6.1. Rear bumper diffuser, Visible carbon, Type A
3 500

.00 €

6.2. Rear bumper diffuser, Visible carbon, Type B
3 500

.00 €

7. Side air ducts of the rear bumper, 2 pcs, Visible carbon
420

.00 €

8.1 Roof, Visible carbon
3 500

.00 €

8.2 Classic roof, Visible carbon
3 500

.00 €

9. Engine cover, Visible carbon
3 000

.00 €

10. Set of the air vents of the engine, Visible carbon
1 000

.00 €

11.1 Rear spoiler, Visible carbon
3 000

.00 €

11.2. Rear spoiler - Sport Pack, Visible carbon
1 500

.00 €

12. Side mirrors Visible carbon
2 500

.00 €

13. Strap STINGER rear bumper, Visible carbon
400

.00 €

Options
Titanium exhaust ( Akrapovic ) with black tips
8 125

.00 €

Inconel exhaust (Kline) - Valvetronic silencer section
6 500

.00 €

Inconel exhaust (Kline) - 100/200 cell HJS cat or decat pipespipe set 2 pcs.
2 200

.00 €

Inconel exhaust (Kline) - Manifolds 2 pcs.
4 135

.00 €

Exhaust (Kline) - carbon fiber tips 2 pcs.
1 100

.00 €

Advanced interior exclusive options
50 000

.00 €

Special color edition (any color custom made), +25% EXTRA
Wheels
Forged wheels RS edition (set of 4 wheels) front: 20х9 ЕТ32 rear: 21х11.5 ЕТ51
9 600

.00 €

Forged wheels Aero style (set of 4 wheels) front 20х9.5 ET33 rear 21х12 ET60
9 600

.00 €

Forged wheels Aero style (set of 4 wheels) front 21х9.5 ET33 rear 22х12 ET60
10 800

.00 €

Forged wheels Aero style Carbon Edition (set of 4 wheels) front 21х9.5 ET27 rear 22х12ET57
14 500

.00 €