Tuning Lumma design Lumma CLR 500 RS2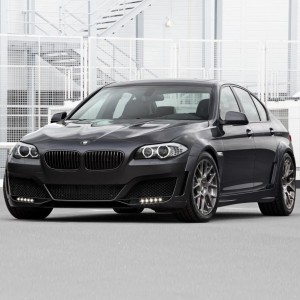 Show all
TOPCAR Presents: Tuning LUMMA BMW CLR 500
TOPCAR created the BMW CLR 500 as a custom order by LUMMA Design. The car gained the newly designed body kit which consists of: a front spoiler bumper with integrated LED running lights, a rear spoiler bumper with a large diffuser, the LUMMA Sport bonnet with wide air intakes, M style front fenders with LED fender markers, front and rear wheel arch extensions, side skirts, a rear wing, M style exhaust system and LUMMA Design sport wheels (R20, R19).
In addition to the extensive refinement, TOPCAR and LUMMA Design offer the aerodynamic package of the inimitable quality.
All car parts are made of Carbon Fiber and Kevlar Fabric using vacuum forming technique. Vacuum molded body kit parts obtain perfect quality and do not require any additional adjustments. All decorative trims, inserts, and panels as long as the rear wing, the bonnet and the rear bumper diffuser are made of the Visible Carbon Fiber. The newly designed interior resembles the distinctive look of the exterior. The well-judged use of Real Carbon, Nappa leather in special colours provides an evenly exclusive and user-friendly ambiance.
Some of the technical refinements including the engine performance improvements, the new exhaust system, and the Brembo brake system reveal more ways in which a vehicle can stand out from the crowd of identical cars.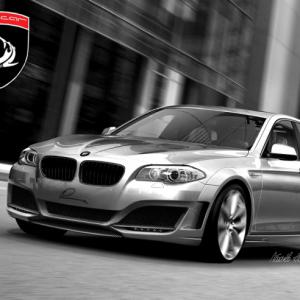 New project LUMMA Design and TOPCAR BMW 5 Series
Price list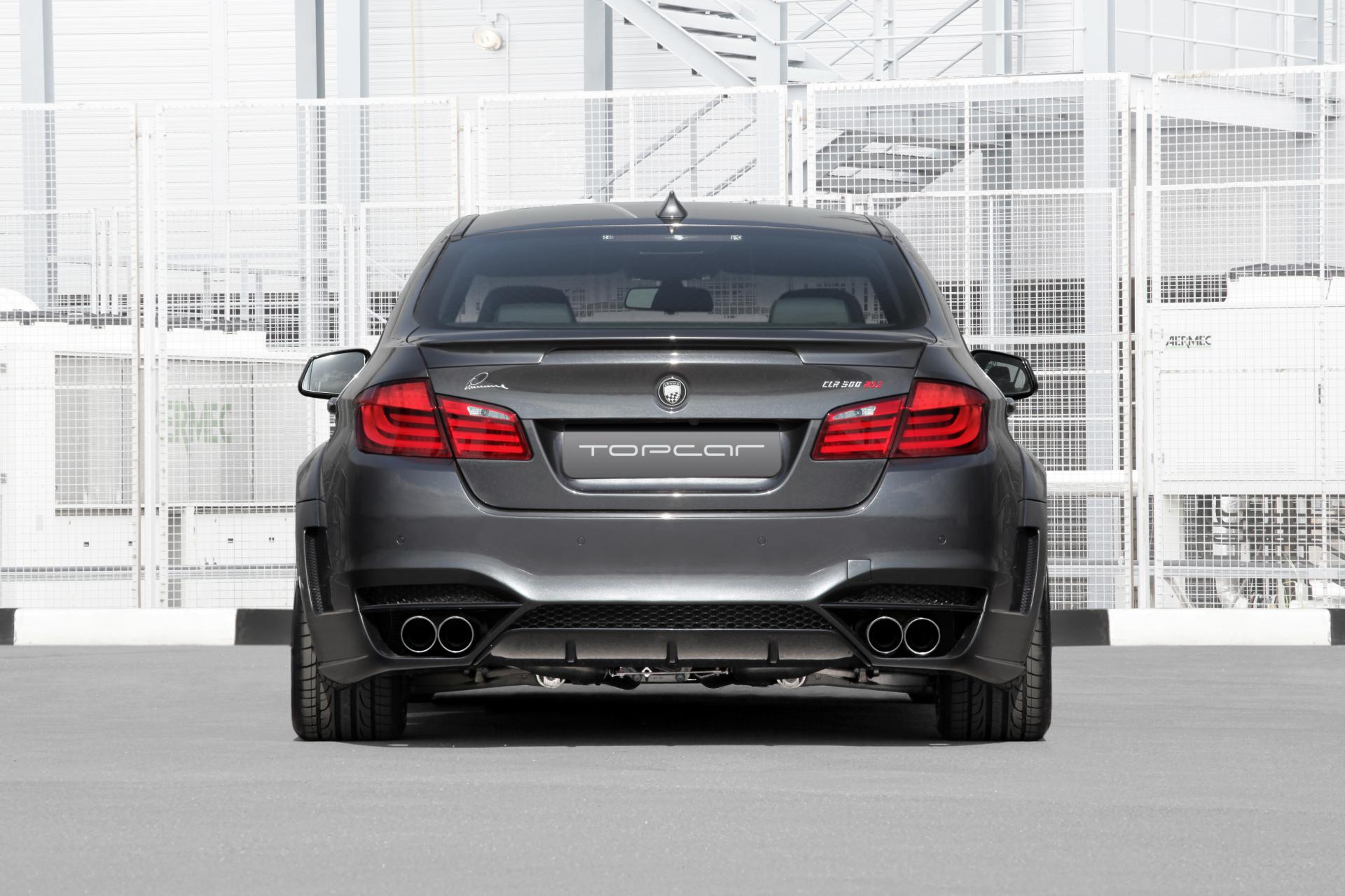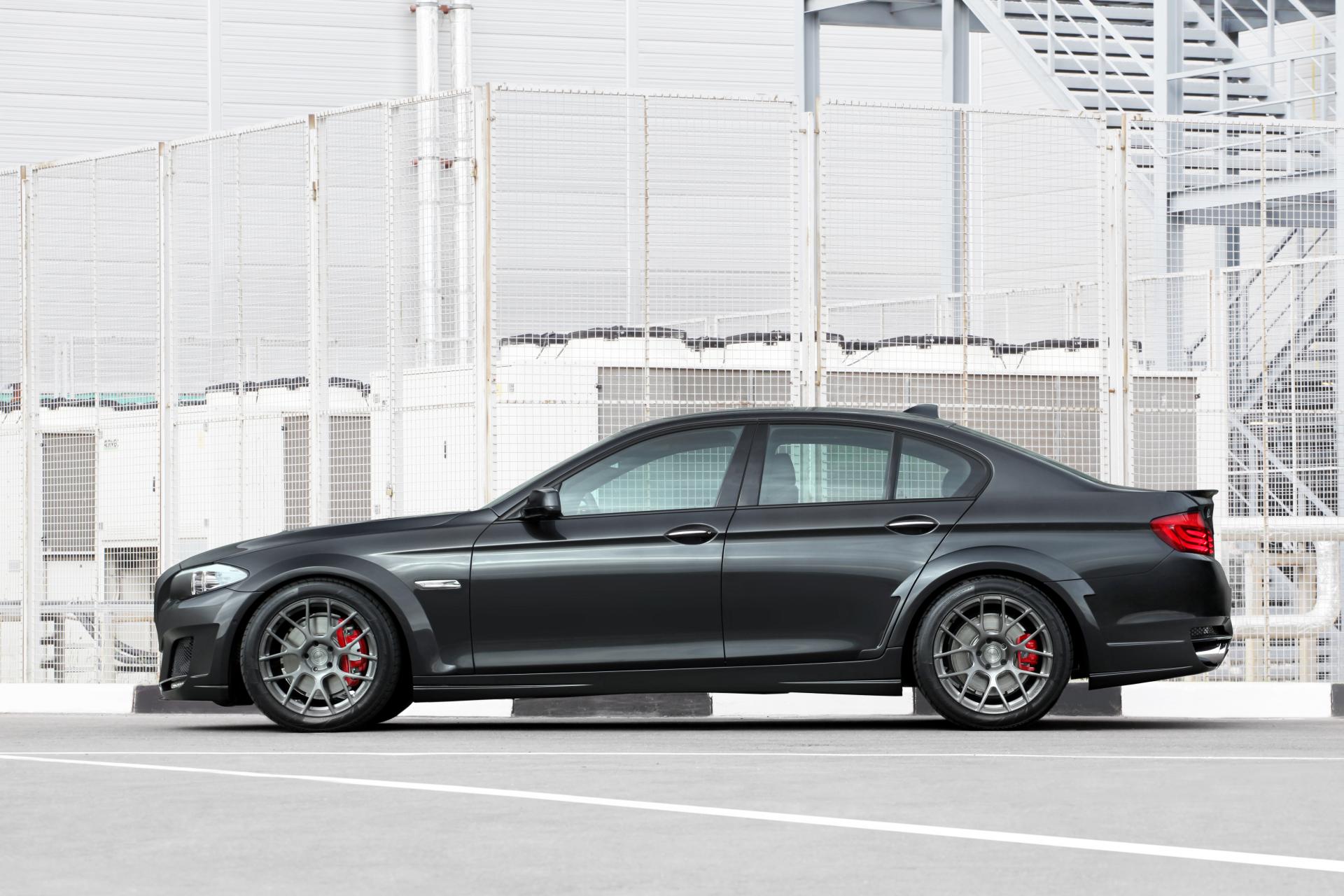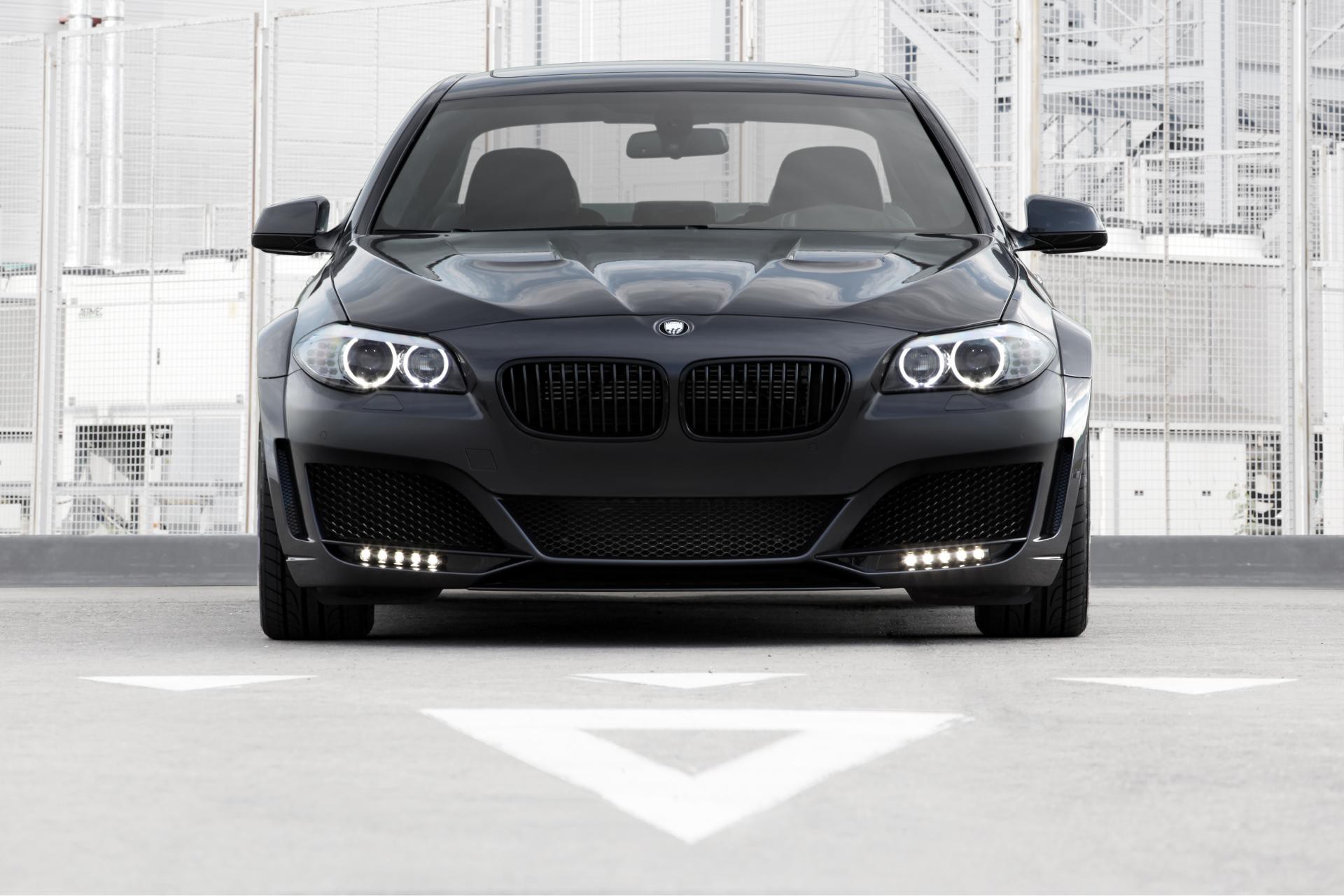 Title
Unit price
Body Kit without Carbon Parts руб.

895,181.00

Body Kit with Carbon Parts руб.

1,173,060.00

Внешние детали
LUMMA Bodykit CLR 500 RS2: - Front bumper - Fender extensions front - Fender extensions rear - Side skirts - Rear bumper - Spoilers (4 pcs) built in front and rear bumpers - Rear diffuser with vertical fins - Front bumper lower skirt
9 850

.00 €

Built-in running lights (LED)
650

.00 €

Rear deck spoiler
429

.00 €

Rear deck spoiler (Carbon fiber)
1 200

.00 €

Hood
2 500

.00 €

Hood (Carbon fiber)
3 500

.00 €

Spoilers (Carbon fiber) (4 pcs) built in front and rear bumpers
1 100

.00 €

Rear diffuser with vertical fins (Carbon fiber)
1 700

.00 €

Front bumper lower skirt (Carbon fiber)
1 100

.00 €

Exhaust tail pipe tips, stainless steel polished, M-version
1 290

.00 €

Emblem set
50

.00 €

Assembly and Lacquer finish
3 500

.00 €

Additional options
BMW front grille (Carbon fiber)
680

.00 €

BMW front grille varnished in black
300

.00 €

Wheel spacers package
615

.00 €

Tail lights tanned
400

.00 €

Fender extensions front, M-version
1 500

.00 €

LUMMA Sport exhaust system 'Racing 500'.Centre silencer, x-type; rear silencer, exhaust tail pipe tips (by two on each side)
3 500

.00 €

Window frames varnished in black
650

.00 €

Window frames (Carbon fiber) + Wing mirrors + door handle covers
6 000

.00 €

Interior
LUMMA steering wheel, ergonomic molded (wood/ leather/ Carbon fiber)
1 499

.00 €

LUMMA pedal set and footrest, aluminum (3 pcs) with LUMMA-Logo
500

.00 €

Carpet set with LUMMA logo
500

.00 €

Nappa Leather interior;Door panels, dashboard, centre console, door armrest, seat armrest, seat covers etc. Stitching available in a variety of colors; double stitching of seats and door panels; seat piping LUMMA Logo embroidered headrests
7 550

.00 €

Mansory Wide pattern carbon fiber interior;Door panels, dashboard, centre console, automatic transmission knob, etc.
6 550

.00 €

Wheels
Set of sport wheels 'Racing' R19 with tires
5 000

.00 €

Set of sport wheels 'Racing' R20 with tires
5 500

.00 €

Set of lightweight forged wheels 'ADV05.01-07.01 Deep Concave' R19 with tyres
5 700

.00 €

Increase in output
Increase in output, Electronic Control Unit (ECU) programming, incl. fine tuning, 306 hp - 380 hp
2 500

.00 €

Increase in output, Electronic Control Unit (ECU) programming, incl. fine tuning, 407hp - 480hp
2 500

.00 €

Brake system
Brembo brakes, 405mm front, 380mm rear, disks drilled or slotted, ready-assembled
7 500

.00 €

Brakes disassembly/assembly
300

.00 €

Brake calipers front + rear, coated red, yellow or orange
530

.00 €