Presented the first sport package for the Porsche Macan
Tuning studio Topcar presented the first draft of revisions crossover Porsche Macan. Premiere car equipped with a new sports package, will be held next spring. The structure of the aerodynamic body kit "Macan" prepared by Topcar, will include new bumpers, expanders front and rear fenders, the lower lip of the front bumper, lining the front fenders with company logo, new door sills and a rear spoiler and diffuser. All elements of the body kit made with carbon fiber and Kevlar vacuum forming technology, as well as installed in a regular place fasteners.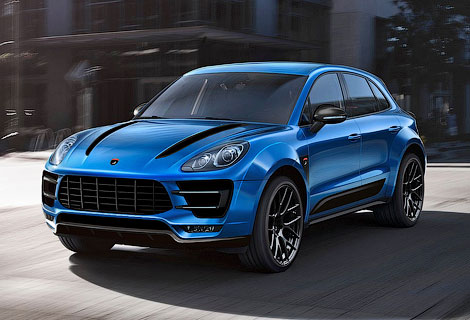 The body kit for the "Macan", equipped with carbon elements, will cost 18 thousand 270 euros. Without the use of carbon fiber price will drop to 14 thousand 620 euros.
In addition, the company offers Topcar program to improve engine power (of which not yet known), the exclusive interior design options and forged wheels ADV.1.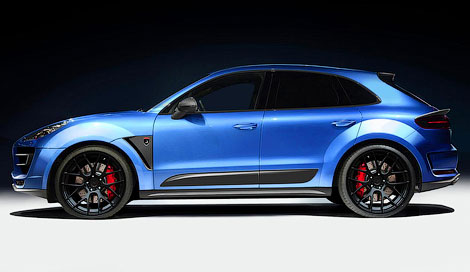 Porsche Macan compact crossover was introduced in November. Initially, the model will be available with two six-cylinder petrol engines volume of 3.6 and 3.0 liters, as well as a three-liter diesel V6.
In Russia, the coupe will appear in April. The basic version of the model will cost 2.55 million rubles. The top of the car will cost 3.69 million rubles.