Porsche 991 Stinger GTR. Carbon Edition
Six months ago, was presented the first Stinger GTR - tuning program for the Porsche 991 Turbo / Turbo S. The project was developed 9 months and can be considered one of the most difficult in the history of the TOPCAR company, because it involves the replacement of 90% of body panels. Part of the carbon elements coalesce with the metal base of the car on special technology, which was developed in the company TOPCAR.
And at the moment, we are pleased to present a special version of Stinger GTR - Carbon Edition. This tuning kit includes 24 parts made of carbon fiber of the highest quality. Most of the parts - is Visible Carbon Fibre Elements. This not only greatly facilitate the car, but also give it an impressive, aggressive look of the city supercar.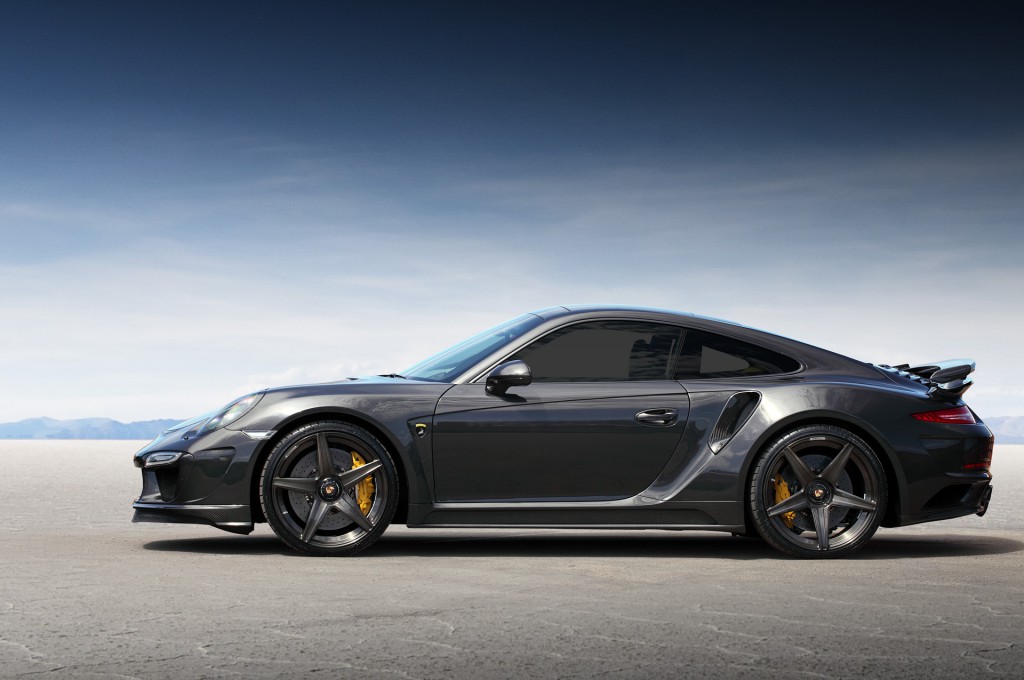 The cost of Carbon Edition more 15 000 euro standard version and Stinger GTR is 49,080 euros. Skilled work Installation kit is 10 000 euro.
The first copy of the exclusive series Stinger GTR Carbon Edition, built on Porsche 991 Turbo S (560 hp), is currently for sale and valued at 290,000 euro. In this car, except for carbon body kit, a completely redesigned interior. There are widely used elements of carbon and gold 24K, leather Napp, fine lines handmade by the author's sketches. In addition, forged wheels ADV.1 with Central Lock function.